Learning the Quran has changed dramatically in the recent millennium, especially in the past one to two years. People now are demanding to learn the Quran remotely and without physically attending courses. The global COVID-19 pandemic has increased demands for online rather than on-campus learning of the Quran. In this article, we are going to tell you about Online Quran Learning in 2021 and will explore the following topics:
The Difference between Learning Online and On-campus
Learning the Quran on-campus is very much different from online learning. When on-campus, the learner can socially interact with his teacher and classmates and directly ask any questions he has from his teacher. Further, feeling the presence of a teacher, spiritually, morally, and religiously elevates oneself subconsciously.
However, in an online course, such social activities do not exist. Nevertheless, there are certain advantages of online courses that on-campus courses lack. For example, online courses have graphic animations that make the learning process enjoyable and optimized, something that is extremely demanding in physical classes as well. Moreover, the learner can play the videos as many times as he wants until he has fully learned the lessons.
Benefits of Learning Quran Online
Online courses may also have quizzes that can help the learner track his progress and serve as a motivation to continue his learning journey. However, on-campus courses usually have tests that are given after the entire course is over. Both online and on-campus courses offer a certificate of completion once the learner has taken the final exam and passed the course. However, for the online courses, the certificate is either digital or is mailed after the course is passed.
COVID-19 Situation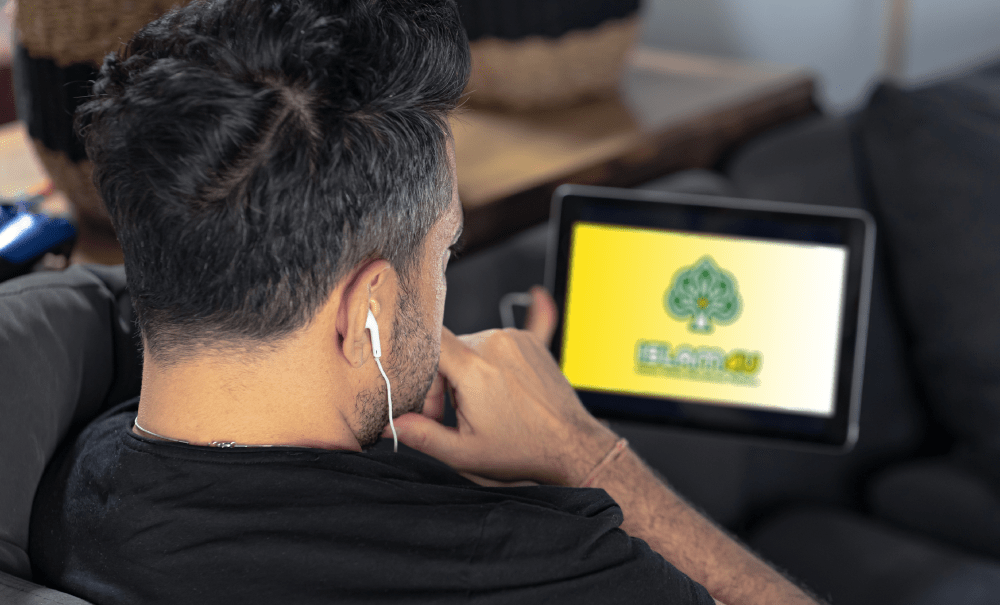 The recent coronavirus aka COVID-19 that has spread throughout the world has created many obstacles in the path of conventional learning via school and physical presence in classroom environments. For this reason, in most countries, people learn through social media networks and enroll in online lessons and lectures on different subjects. This virus has provided an opportunity for online Quran courses to flourish as people stay home and work remotely. For their health and safety, people are less inclined to attend on-campus Quran lessons because of the high contagiousness of the coronavirus.
Therefore, the best and most logical choice for learning the Quran is online. Many websites are offering Quran courses for a reasonable fee. Islam4u.pro is offering a very comprehensive course on both "How to Read the Quran" and "How to Understand the Quran" at a considerably reasonable. These courses are very attractive and include quizzes and a final exam after the course is finished, followed by a certificate of completion.
Can I Learn the Quran by Myself?
Post 2019, learning almost anything by yourself is possible through the Internet, considering almost everything virtualized. However, it requires a great deal of hard work and effort. Online Quran courses have facilitated this self-learning by having an instructor teach the Quran in a systematic fashion that is tailored to their needs. Therefore, if you want to save yourself the trouble of hours of researching and searching on the internet to learn the Quran, enroll in Islam4u.pro's Quran courses to learn the Quran with just a few clicks or taps.
How Can I Learn the Quran Easily?
As I have noted, learning almost anything is possible nowadays thanks to technology namely high-speed Internet connection. However, learning the Quran easily will not be possible if you do not find a suitable online course that has laid everything out. Therefore, you must search and find an online Quran course that offers lessons on reading and understanding the Quran in a simple, effective, and efficient way. The course should use a practical methodology by engaging learners to practice reading the Quran without any anxiety. The time spent on learning the Quran is also of extreme importance. An online course that spends too much or too little time on teaching the Quran is of no use. Moderation is the key to a decent Quran course. Islam4u's online Quran course titled "How to Read the Quran" offers the best way of learning to read the Quran online.
Conclusion
Online Quran learning has become extremely popular since the COVID-19 pandemic. The reasons are quite clear and obvious. Attending on-campus Quran courses could prove dangerous to one's health as one can easily contract the disease from another. Therefore, enrolling in online Quran courses is definitely safer and logical. An online Quran course could be taught in at least two ways. Either by video conferencing and having live sessions where users can interact with the teacher and ask questions and have their problems solved, or it could be recorded sessions of a teacher explaining the rules of tajweed and learning to read the Quran along with pictures, graphic animation, and so on.
Islam4u offers both mediums, an online live webinar for kids, and recorded lessons on how to read the Quran for all ages. So, look no further, Islam4u's Quran courses are top-notch and facilitate learning the Quran in the best way possible. Enroll now, and thank us later. Godspeed to all of you on your Quran learning journey.